/ Diploma of Interior Design and Decoration - Interior Design Kit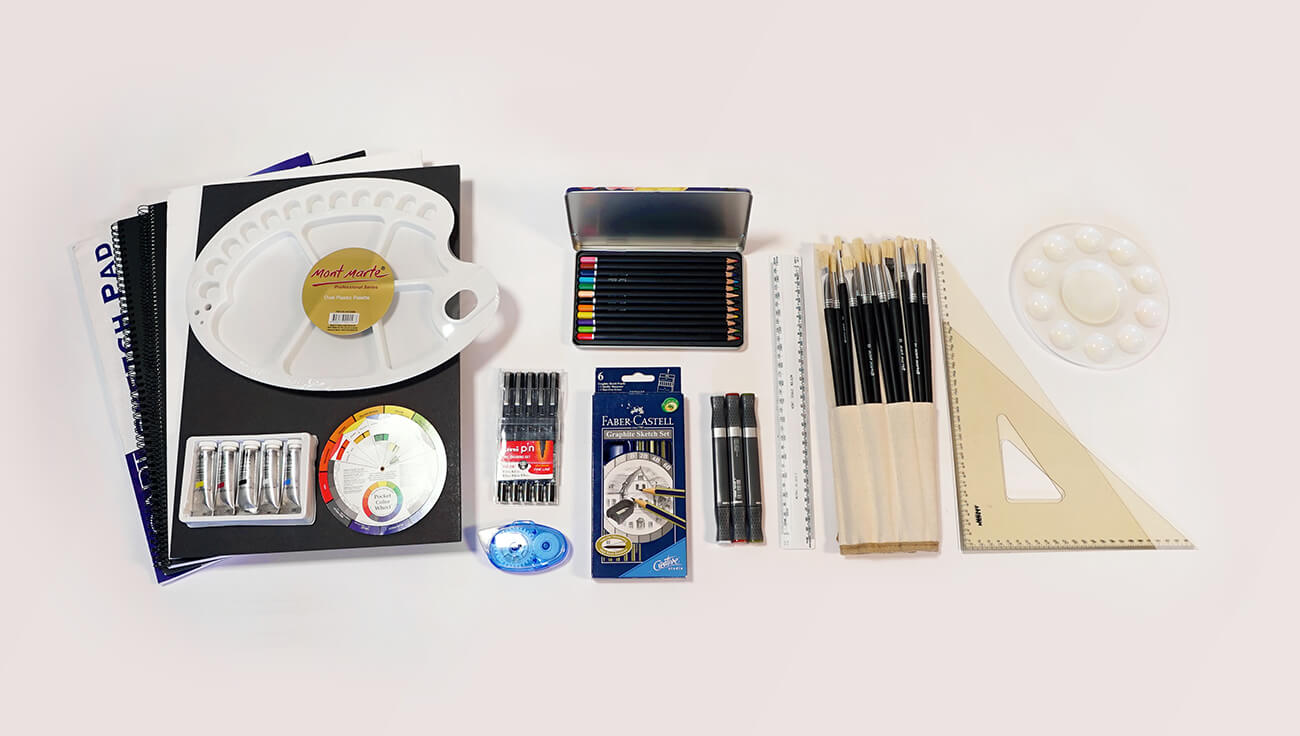 As a student of the MSF50218 Diploma of Interior Design you'll receive a professional art kit throughout the course. The tools included in the kit will ensure you have everything you need to get your interior design career off to the most creative and confident start!
You will be supplied with a student art pack which includes:
Textbook: Interior design illustrated
Textbook: Interior design visual presentation
Scale ruler
Jasart sketch pad 110gms cartridge paper 100pp A3
A3 visual diary
A3 Black Diary
Reeves tracing paper pad65gsm 25 sheets: A3
A3 white foam core
Kent set square #10
Graphite Sketch Set
4x Uni Pens
Renoir glue tape removable
Brush Bundle Pack
12 Well Paint Pallet
JASART pencils 12 pack
Jasart Foamboard 5mm A3 - Black on Black
Colour wheel
3x Mpexy markers
Gouache Colour CMYK
*All products and kits are subject to change without notice. You will receive the kits as you progress in your course, not on enrolment.