/ Certificate III in Nail Technology: Beauty Kit
As a student of the SHB30315 Certificate III in Nail Technology you'll receive a professional nail kit* to use while you perfect your practical skills and get your career as a successful Nail Technician off the ground.
We've partnered with some of the beauty industry's biggest and most reputable companies, including Hawley Nails and Orly Nails, to ensure the tools and equipment you receive are professionally tried and tested and of the highest quality.
Everything you need to become a competent and confident Nail Technician and keep your clients looking and feeling fabulous is included.
Your free professional nail kit includes the following:
Hawley Manicure and Pedicure Kit
Hawley International has been providing high quality professional products for over 75 years at both a professional and retail level. In this kit, you'll have everything you need to perform high quality manicures and pedicures, leaving your clients' hands and feet feeling amazing. Your Hawley Kit contains the following: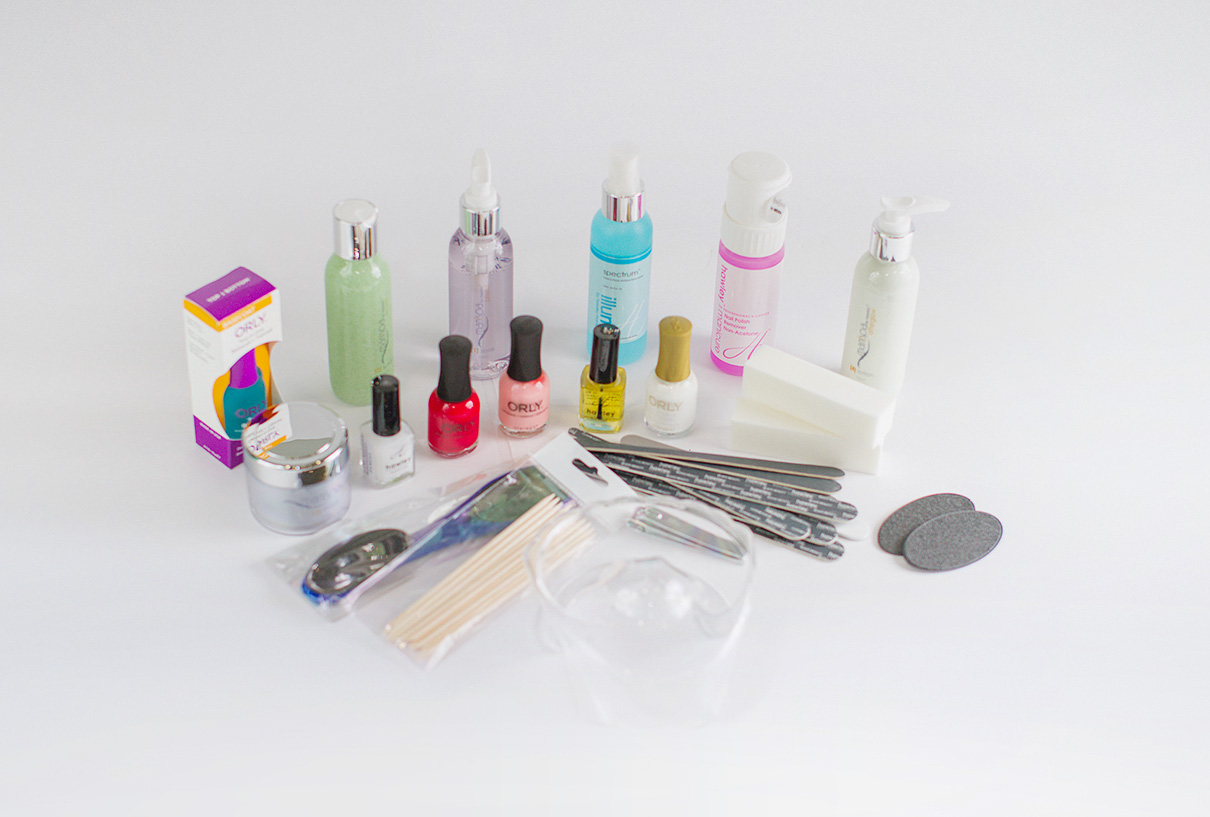 Manispa Blissful Soak

Manispa Revival Scrub

Manispa Afterglow Lotion

Manispa Purifying Mask

Nail Polish Remover Non-Acetone

Illume Spectrum Hard Surface Anti-Bacterial Spray

Hawley Cuticle Conditioner

Hawley Cuticle Oil

Manicure Bowl

Orly Top to Bottom

Orly Red polish

Orly White polish

Orly French polish

Pedipad'l with replacement discs and pedi paddle

Nail files

Block and 3-way buffer

Orange word sticks

Toe Nail Clippers

Think Beauty Card – Discount card

Bag with handles
Hawley Nail Art Kit
Creating unique, gorgeous designs is easy with the right tools. Hawley offer a vast selection in nail art tools – from simple stickers, striping tape and nail art pens and brushes. Enhance a pedicure or manicure service with these tools included in your kit: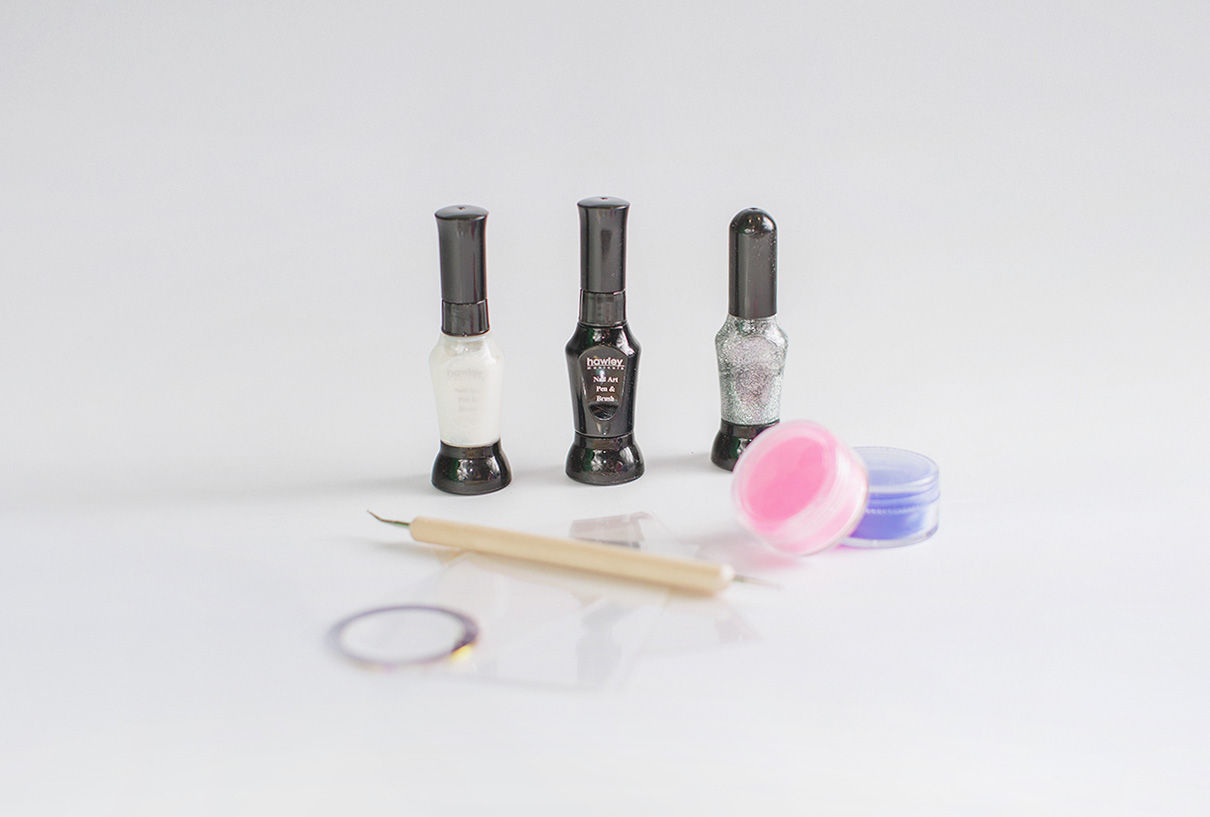 Hawley Gel & Acrylic Nail Kit with Lamp
With new technology being integrated into the development of Hawley's Gel and Acrylic range, this kit contains high quality, professional products and equipment to provide exceptional nail services to clients.
Black Label Gel One Phase

Hawley French Pink Gel

Hawley French White Gel

Miraseal Top Coat

Orly Gel FX Pixy Stick

Orly Gel FX Base Coat

Orly Gel FX Top Coat

Nail files

Buffer

Illume Ice-O-Blue (Hand Sanitiser)

Illume Hydrofresh (Advanced Nail Dehydrator)

Lint Free Wipes

Tips in Tray Cut Out

Define Clear Tips

Nail Edgecutter Chrome Standard

Gel Brushes

Illume Neobrand (High Performance Brush-on Nail Adhesive)

Illume Premabond

VEGA MK II 36W UV Lamp with fan

Illume Fusion Advanced Acrylic Monomer

Illume Fusion Polymer True Pink

Illume Fusion Polymer Intense White

Silver Jar

Miracle Shine 2 Way Straight

Acrylic Brush

Think Beauty Card – discount card

Bag with Handle
*All products and kits are subject to change without notice. You will receive the kits as you progress in your course, not on enrolment.